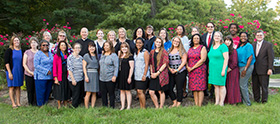 Faculty and Staff
The faculty and staff of St. Mary of the Assumption School seek to imitate Jesus Christ. He is the reason for the school, the unseen but ever present teacher in the classrooms and the inspiration for our students.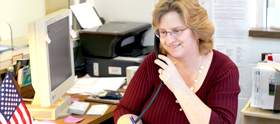 Admissions Information
In addition to St. Mary of the Assumption Parish our regional school serves Holy Family Mitchellville and Most Holy Rosary parishes. As space permits, we are pleased to admit Catholics from other parishes and non-Catholics as well.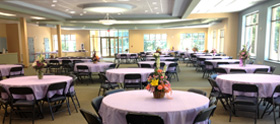 Family Life Center
The Msgr. Richard A. Hughes Family Life Center is a new 18,000 square foot complex featuring a full-size gymnasium and an elegant Hughes Center Hall featuring a warming kitchen with a seating capacity for 200 guests.